We are happy when you and your pets are happy.
Owners Lee, retired Naval Officer and Irina, leaving her career in science devoted over 25 years to the pet care industry. Their pet store and grooming salon The Doggie Wash in Purcellville, voted the best in Loudoun County, VA for many years provided them with unique experience and knowledge in what challenges pets are facing in modern time.
Witnessing acute and chronic pet health issues and their desire to improve pet's quality of life ultimately resulted in Vibrant Pets®.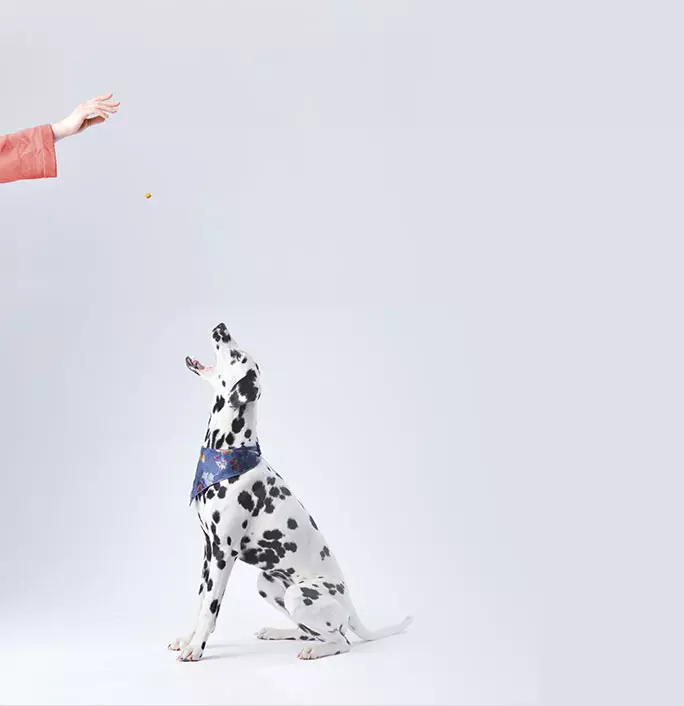 Our Quest to Improve the Health of Pets
Well known fact "We are what we eat" applies to pets as well and poor nutrition correlates to compromised health. Convivence of commercial over-processed pet food came with a price – vet bills. That is why more and more veterinarians are looking into preventive medicine and consequently into nutrition.
What is missing out of commercial pet food is what carnivores diet provides. Vibrant Pets® food supplement is fulfilling that gap by bringing a diversity of good bacteria, digestive enzymes and much more into the animal gut. As a result, animals benefit from maximum nutrition.    
We initially had a 30-day money-back, no question guarantee, but soon found that Vibrant Pets® showed results almost immediately.
So we changed our guarantee to just two weeks. No other supplement on the market even comes close to that guarantee, and we never get returns.
What our clients have to say about Vibrant Pets® is important.
I can go on forever proudly explaining how great Vibrant Pets® is, but the almost unlimited testimonials on our website and the reviews found on the internet tell the story better than I ever could.
The Story Behind Our Pet Food Supplements
With both of us having backgrounds in science and pet care, my wife and I started Vibrant Pets®. We went on to work with small animal veterinarians, animal, and human nutritionists, and animal feed experts to create Vibrant Pets® Ultimate Formulas. These products are made with premium natural whole ingredients, designed to boost the immune system by supporting the digestive health approach.
Vibrant Pets® is an all-in-one Pet Food Supplements. Vibrant Pets® has shown that it makes a difference in your pet's life by alleviating almost all chronic and common health issues. We use all high-quality natural solutions and keep it affordable.
The power of what we developed came home to us when we took our Kerry Blue Terrier, Darly, to the vet for her annual checkup. The initial blood work showed that Darly had Lyme disease.  So, we did a detailed blood screening for Lyme. The results were unbelievable!
An antibody above 30U/ml was considered clinically significant and required treatment. Darly's was 506U/ml, which is critical to the point of no return. Darly should be in great pain and have extreme trouble moving, and her body systems should start shutting down, and she should be pretty close to death. Darly showed no signs of Lyme.
She was active and played like a puppy almost all of the time. She ate and slept well and was a happy dog.
Well, the answer is simple and elegant. Vibrant Pets® Ultimate Formulas boosted her immune system to the point that Darly could overcome the effects of the Lime Disease. Darly lived to be 16 and had a happy and great life and gave Irina and me the joy that only a dog can give. Irina and I miss her so.
After seeing what Vibrant Pets® did for Darly, our holistic vet wrote a testimonial and started using Vibrant Pet on her dogs and started selling it in her practice. A few of the testimonials state that Vibrant Pets® is a miracle, but the real miracle is the pet itself. Vibrant Pets® does not cure a pet. It helps a pet cure itself. There is nothing more powerful than that, and all for less than a half a cup of McDonald's coffee a day.